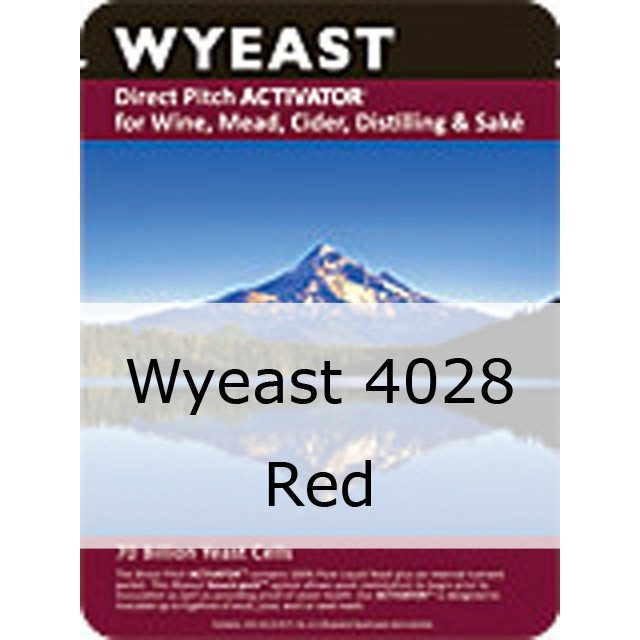 Wyeast 4028 Red
$9.99
Wyeast 4028 Red is ideal for red or white wines, which mature rapidly with Beaujolais type fruitiness, and for bigger reds requiring aging. Low foaming, low sulfur production over a broad range of temperatures.
This yeast used to be named Chateau Red.
Flocculation: Medium-high
Attenuation: NA
Temperature Range: 55-90°F, 13-32°C
Alcohol Tolerance: 14% ABV
Note: We ship out yeast on Mondays and in warm weather include an ice pack for protection.
Check out more information on Wyeast Laboratories.