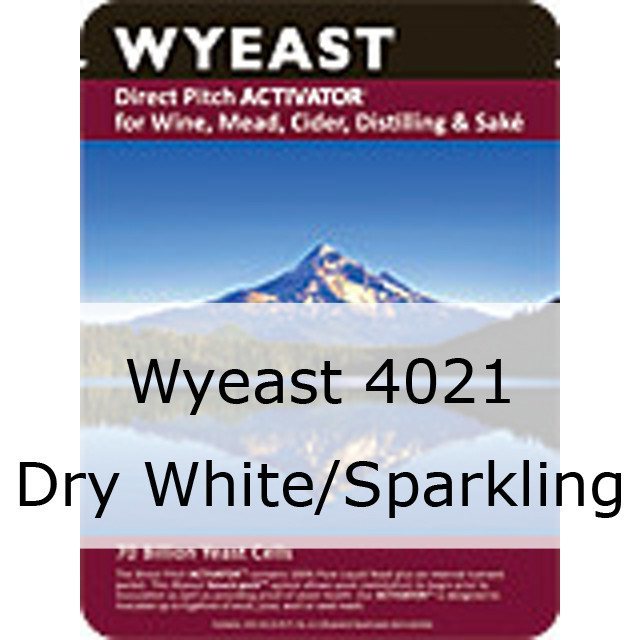 Wyeast 4021 Dry White/Sparkling
$9.99
Wyeast 4021 Dry White/Sparkling yeast is used in many white wine fermentations and also some red wines. Also used for secondary fermentation of barley wine. Ferments crisp and dry, ideal for base wines in champagne making. Low foaming, excellent barrel fermentation, good flocculating characteristics.
This yeast used to be named Pasteur Champagne.
Flocculation: Medium
Attenuation: NA
Temperature Range: 55-75°F, 13-24°C
Alcohol Tolerance: 17% ABV
Note: We ship out yeast on Mondays and in warm weather include an ice pack for protection.
Check out more information on Wyeast Laboratories.