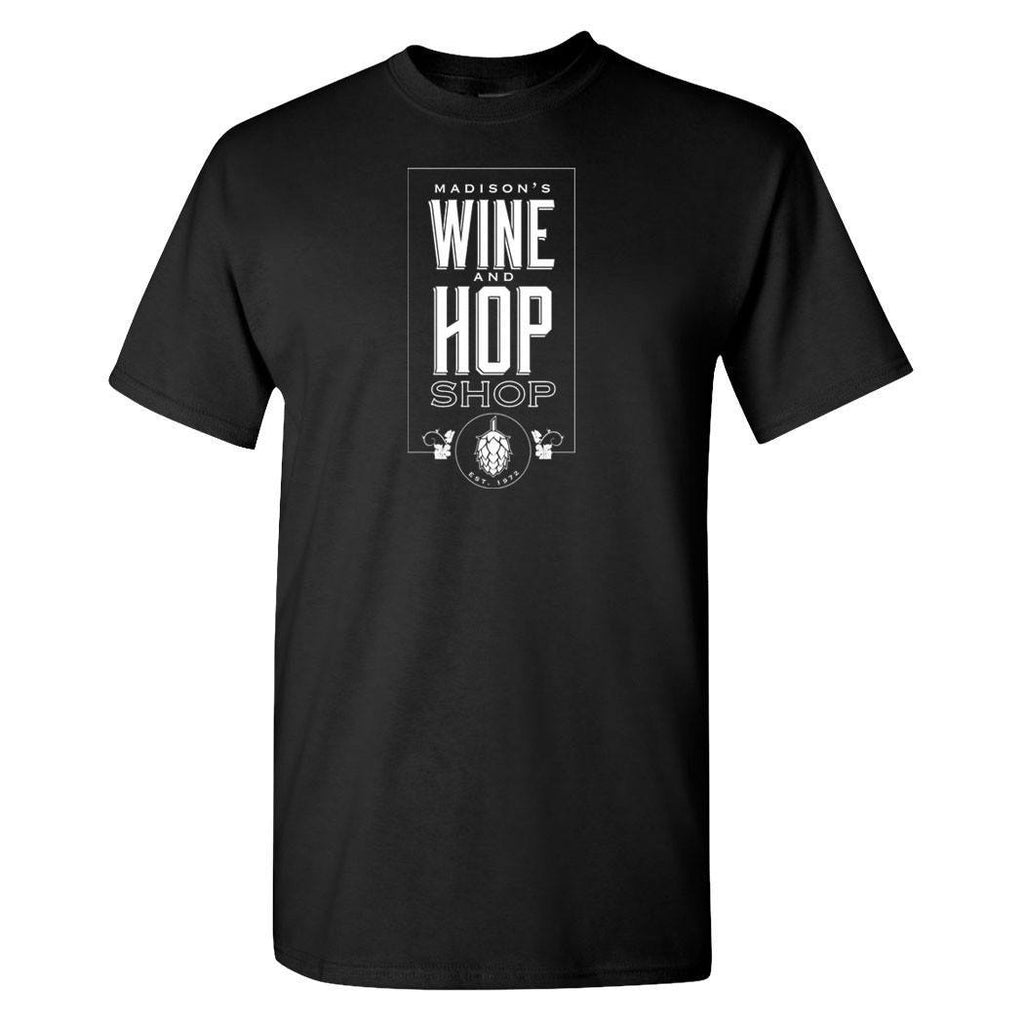 Wine and Hop Shop T-Shirt - Black and White w/ Hop Logo
$10.00
Want to be the coolest looking person at your homebrew meeting, at the office, or at the club? Put on a Wine and Hop Shop t-shirt! Our 100% cotton shirts are printed locally and are must have for any homebrew or beer aficionado. 
Available in both men's and women's styles (S, M, L, XL).
Thanks for supporting your local homebrew store!
Select which size you'd like from the pick list above.