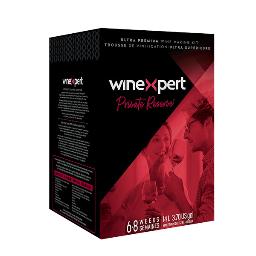 Willamette Valley Oregon Pinot Noir Wine Kit (Winexpert Private Reserve)
$199.99
Fresh red fruit flavors of strawberry, raspberry, and red cherry with notes of baking spice, earth, and smoke. Supple and smooth, with bright acidity.
Sweetness: Dry
Body: Medium
Oak Intensity: Medium
While the Private Reserve (formerly Eclipse) series kits are more expensive, we feel that you will taste the difference. They come both from a specific region and with more concentrate, lending to more depth and complexity.
These kits come with everything you'll need to make a great wine, including 14L juice concentrate, the yeast, preservatives, clarifiers, and if called for, oak. 
This Marlborough, New Zealand Pinot Noir wine concentrate kit makes 6 gallons (~30 750mL bottles) of delicious wine.
To keep our stock as fresh as possible, we rotate which wine kits we have in stock. If you order a kit that we don't currently have in stock, please allow for an extra week for delivery.