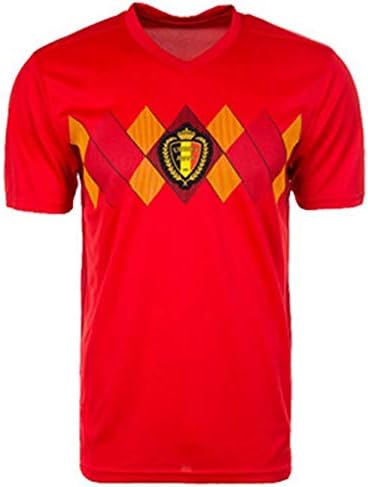 Red Devils Belgian Pale Ale All-Grain Homebrewing Kit
$32.29 $37.99
This all-grain traditional Belgian Pale Ale blends a breadiness from the malt bill with an herbal and floral aroma from the hops with a fruity tartness from the yeast. Malty but still crisp, this beer is the perfect way to cap off, well, pretty much anything!
The Red Devils Belgian Pale Ale is named after Belgium's national soccer team.   
Calculated Appx.:   O.G.: 1.052   F.G.: 1.013    ABV: 5.0%     IBU: 23     SRM: 10
This all-grain ale kit comes with Wyeast 3942-PC Belgian Wheat yeast. 
Red Devils Belgian Pale Ale All-Grain Homebrewing Kit Recipe Sheet
We ship out items with liquid yeast at the beginning of the week and include a cold pack during warm months to ensure freshness.