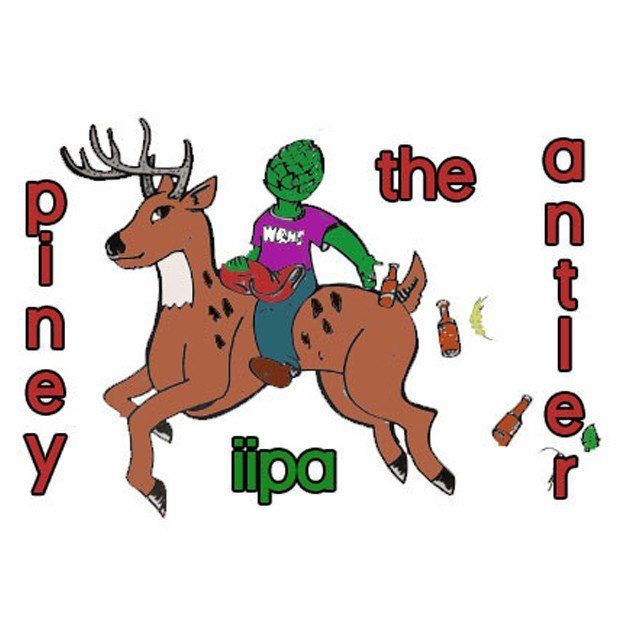 Piney the Antler Imperial IPA Extract Kit
$60.99
Clocking in at 85+ IBUs and bolstered by a malt profile designed to let the 8 oz of hops shine, we think Piney the Antler does its namesake and inspiration justice.
Loaded with citrus (Centennial), pine (Simcoe and Warrior), and dank (Columbus) hoppiness, this West Coast-style IIPA will be bitter on the palette, extremely pungent, and finish clean. This IIPA will be a treat for any hop head. 
Now featuring a time-saving 30-minute boil!
Calculated Approximates:    O.G.: 1.078       F.G.: 1.017       ABV: 8%       IBU: 85        SRM: 8
Piney the Antler Imperial India Pale Ale Extract Homebrewing Ingredient Kit
Select which yeast you'd like from the list above. We recommend using Omega Yeast OYL-052. The dry yeast (US-05) will be more resilient through the shipping process, although we do include cold packs during warm months with our liquid yeast to help ensure freshness.