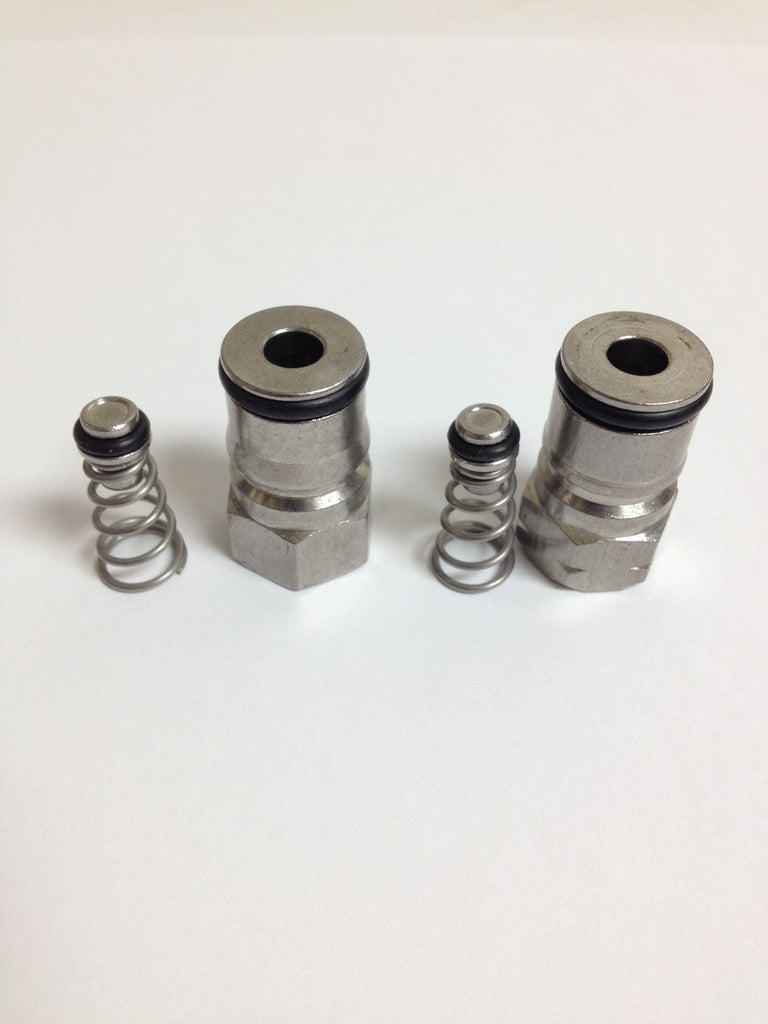 Pin Lock to Ball Lock Post Conversion Kit
$23.99
Use the Pin Lock to Ball Lock Post Conversion Kit if you have a pin lock soda keg and would like to use ball lock disconnects. 
Simply remove the pin lock posts and screw on these adapters. 
This kit comes with both the liquid post and gas post, as well as poppets and o-rings for each.