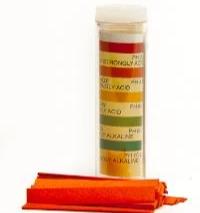 pH Strips, Universal (pH Range 2-10), 100 Papers
$3.99
Need to know a general range of where the pH of a liquid is? These universal pH strips are perfect for that.
These pH strips have a range of 2-10 and come 100 in a pack. 
We do have more precise pH strips that are specific for beer or wine making.