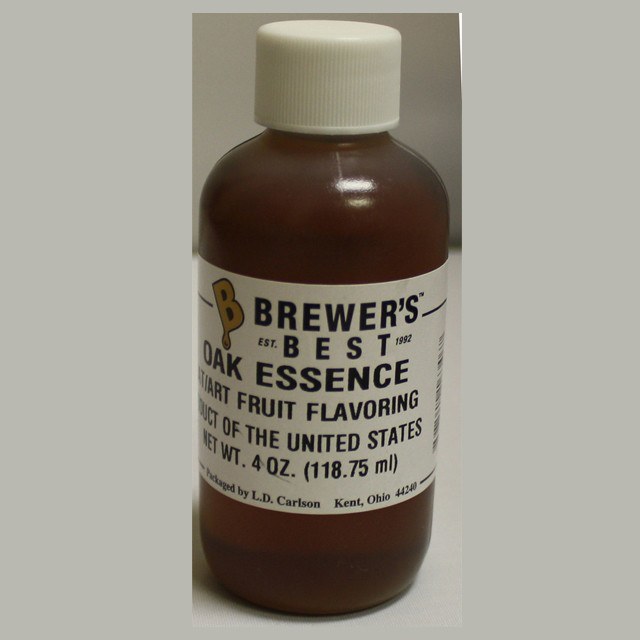 Oak Essence 4 oz
$5.99
Use oak essence to quickly and easily add oak character to your beer, wine, cider, or mead. 
Add 1-2 oz per 5 gallons, depending on how much oak character you are looking for. 
Once nice thing about oak essence is that you can add it right at bottling time. And with all flavorings, we recommend putting in less than what you think at first. You can always add more, but once it's in there, it ain't coming out...