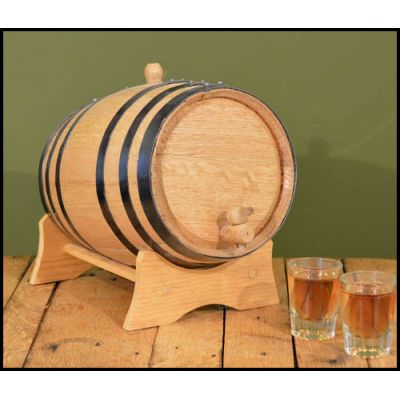 Oak Barrel, Medium Char, 1 Liter
$59.99
These 1 liter (1/4 gallon) oak barrels with a heavy char inside are perfect for storing, aging, and serving whiskey or other liquids that you want a whiskey barrel-finish in. Great to use or just for decoration!
We may not always have these in stock, please allow an extra week or so for delivery. 
Use these barrels over and over for a true house flavor!