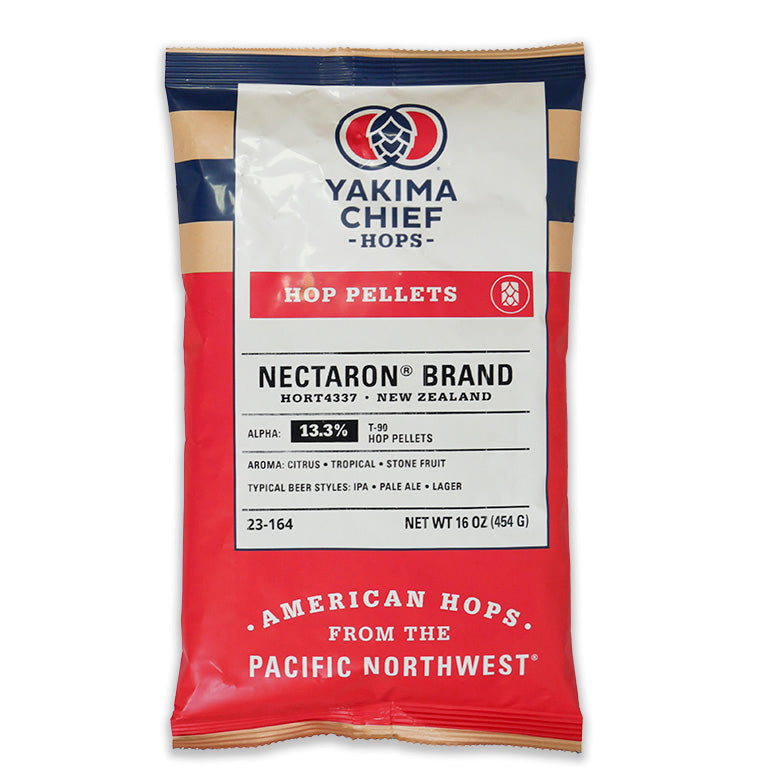 Nectaron® Pellet Hops 1 lb (NZ)
$45.99
Nectaron® evokes the unmistakable aromas of the tropics, Nectaron® captures the senses and tantalizes the taste buds, with notes of pineapple, passionfruit, peach, and grapefruit. Already proven to add abundant character to styles such as Strong Pale Ales and IPAs, this New Zealand hop can sing by itself or add an undeniable 'wow' to any brew in the making.
Alpha Acid - 11% - 13%
This 1 lb package of Nectaron® is a special order item, so please allow an extra week or so for delivery.
Check out our other options for Nectaron® hops.