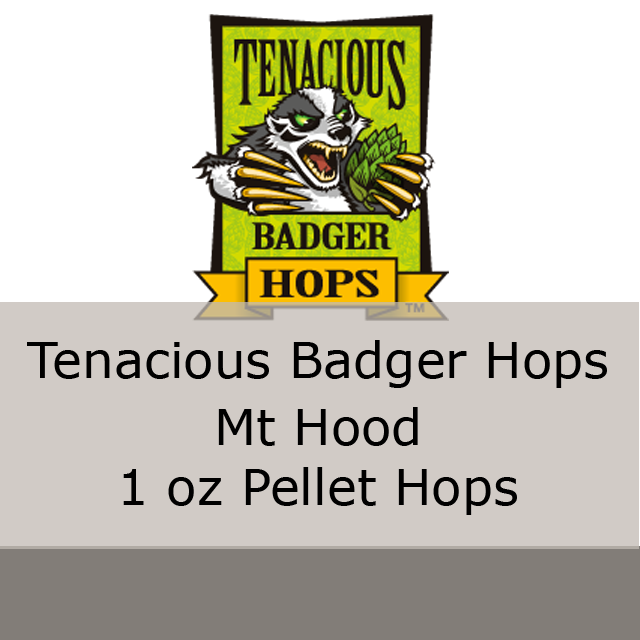 Mt Hood Pellet Hops 1 oz (Tenacious Badger Hops)
$2.79
Mt Hood hops are an American bred cultivar stemming from Hallertau Mittelfruher with a clean, mild spice aroma and woodsy, herbal, noble hop aromas with pine tone. Versatile to use in many beer styles including Lager, IPA, Pale Ale, Brown Ale, Stout, Pilsner, Bock, US Wheat, Amber, Alt Munich, HellesHefeweizen, Dopplebock, Weizenbock, Russian Imperial Stout.
Alpha Acid ~3.6%
Grown with care in Wisconsin and Minnesota by Tenacious Badger Hops, you'll love these locally grown hops. They are high quality and very aromatic.
This is a 1 oz package of Tenacious Badger Hops AlphAroma pellet hops.