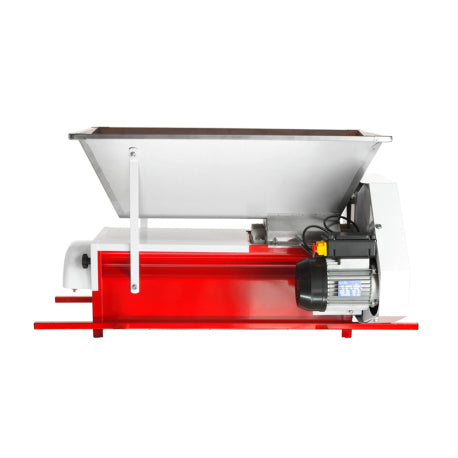 Motorized Fruit (Grapes) Crusher
$699.99
This motorized fruit crusher makes the whole process of harvesting and processing your grapes and other soft fruits much easier. 
We recommend getting the painted stand for easier use.
We also can special order other fruit presses and crushers and destemmers as well. We also rent a manual grape crusher at the Shop. Please contact us for more information.