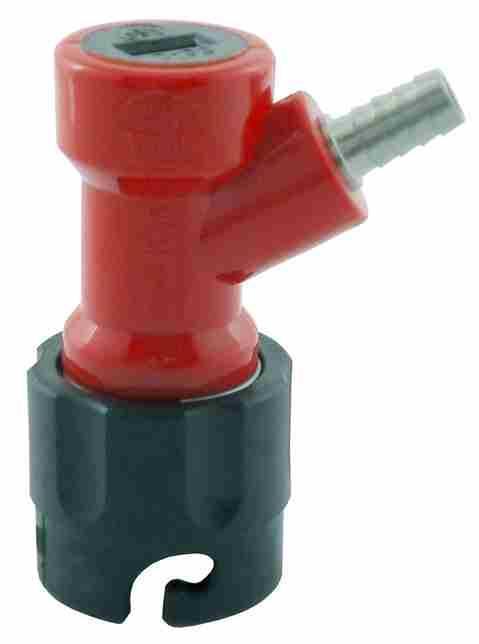 Liquid Corny Pin Lock Disconnect - Barbed
$6.99
This black liquid barbed disconnect most commonly used liquid disconnect for pin lock corny kegs. It connects directly to 3/16" or 1/4" inner diameter tubing. Most homebrewers go with the 3/16" ID beverage line. Alternatively, you could use a threaded MFL liquid pin lock disconnect and a swivel nut.
Check out our other pin lock corny disconnects.
Remember, black disconnects for beer, grey disconnects for gas.