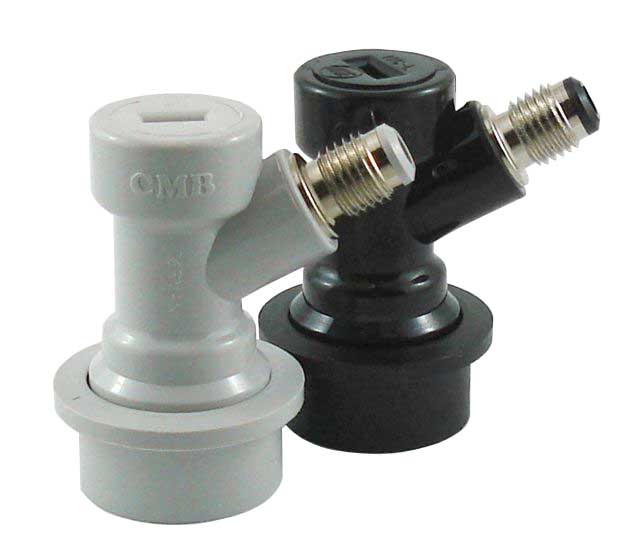 Liquid Corny Ball Lock Disconnect - MFL
$6.99
This is a black disconnect that you snap on to the liquid post of ball lock corny kegs. It is MFL threaded for easy connection to 1/4" flare fittings. This is a great disconnect to use if you switch lines a lot or alternate between serving homebrew and commercial beer. Don't forget a swivel nut.
Alternatively, you can use a barbed liquid corny ball lock disconnect. Or check out our other ball lock corny disconnects.
Remember, black disconnects for beer, grey disconnects for gas.