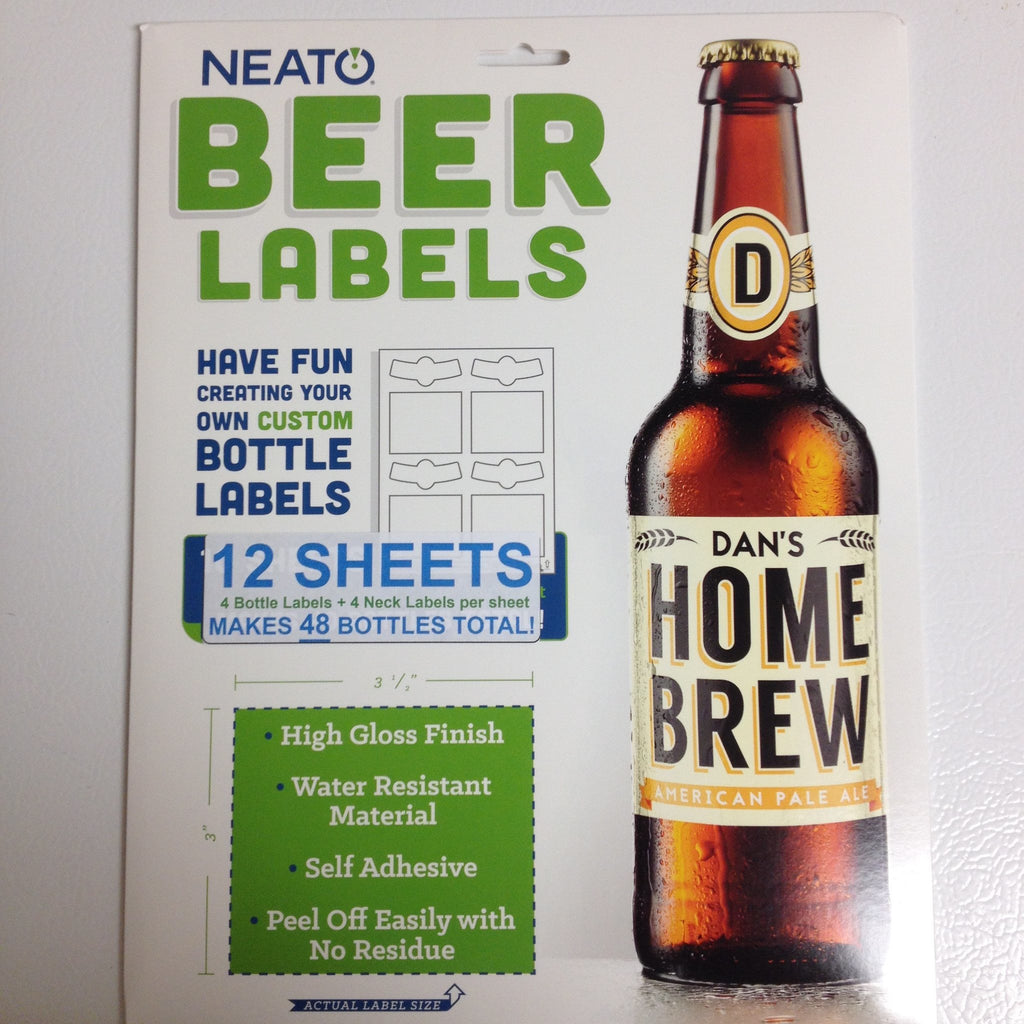 Label Stickers for Beer w/ Neck Labels, 48 Count (NeatO Labels)
$15.99
NEATO beer labels are custom made to fit easily and handsomely onto beer bottles. The labels are made of a water resistant material and are self-adhesive stickers that stick very well. And not only do they stick well, but they peel off completely and easily, a must for any homebrewer!
This pack contains 12 sheets that each contain 4 blank bottle and neck labels (48 total, perfect for a 5 gallon homebrew batch!) to really help your bottles look professional! Each pack also comes with complete instructions and access to NEATO's online label design software.
These really are the Cadillac of beer labels. We also sell NEATO wine labels!