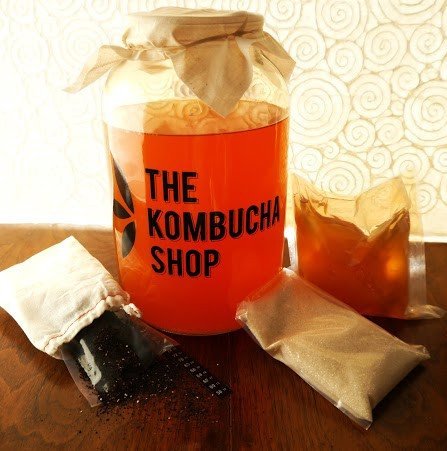 Kombucha Brewing Kit
$49.99
This kombucha brewing kit contains everything you need to start home brewing Kombucha. Includes a 14 page Home Brewer Toolkit - a complete brewing guide with step by step directions, tips, recipes, and more.
This great Kombucha making kit comes with the following:
1 Gallon Glass Brew Jar w/ Lid
Kombucha Culture and Starter Tea
Organic Custom Tea Blend
Organic Cane Sugar
Reusable Cotton Tea Bag
PH Test Strips
Temperature Gauge
Cotton Cover and Rubber Band
Pipet Straw
Step-by-step printed instructions, online tutorials, recipes, and more!
The beauty of this starter kit is that once you have it and make your first batch of delicious Kombucha, all you need for subsequent batches are more water, tea, and sugar!
We also sell ez cap flip-top bottles, which work great for bottling Kombucha.
Here is an easy recipe for making kombucha.