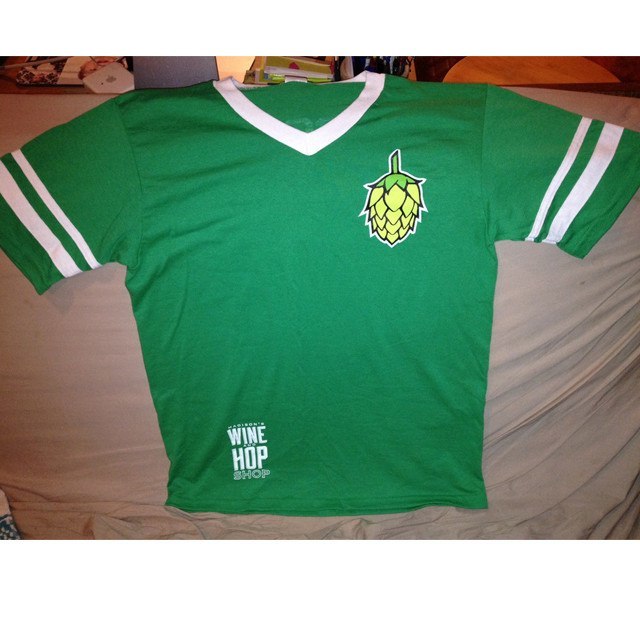 Hop Jersey Shirt
$19.99
Are you a hop head? Can't get enough of that bitterness, those enticing floral, piney, citrusy, and spicy aromas? Then this hop jersey is for you!
With the Wine and Hop Shop's hop icon on the left breast, the name of your favorite hop proudly displayed on the back, and the Alpha Acid percentage identifying you as a true beer lover, you'll stand out in a crowd wearing this hop jersey. You won't find anything like this anywhere else.
Select your favorite hop, either Cascade, Citra®, or Saaz. Or get one of each!
We have unisex small, medium, large, extra large, and XXL. 
These shirts make great gift ideas for any beer lover, especially those who love hops!
And if you like this hop jersey, you'll love our Hop Head Hats!