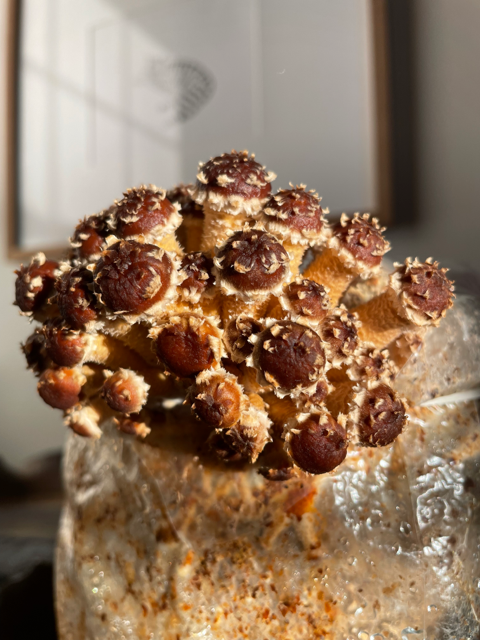 Gourmet Mushroom Grow Kit - Chestnut - 5 lb
$25.00
These gourmet chestnut mushroom grow kits are fully colonized with mushroom spores. You only need to make a small incision in the bag, keep it humidified in the provided humidity dome, and place in a warm part of your house. It doesn't get much easier than that. And each kit can produce up to 5 pounds (!) of delicious mushrooms.
Chestnut: A very unique flavor, nutty, earthy, with a subtle sweetness that has notes of cinnamon.
Produced locally, right here in Madison! We also have lion's mane mushroom grow kits and golden oyster mushroom grow kits!