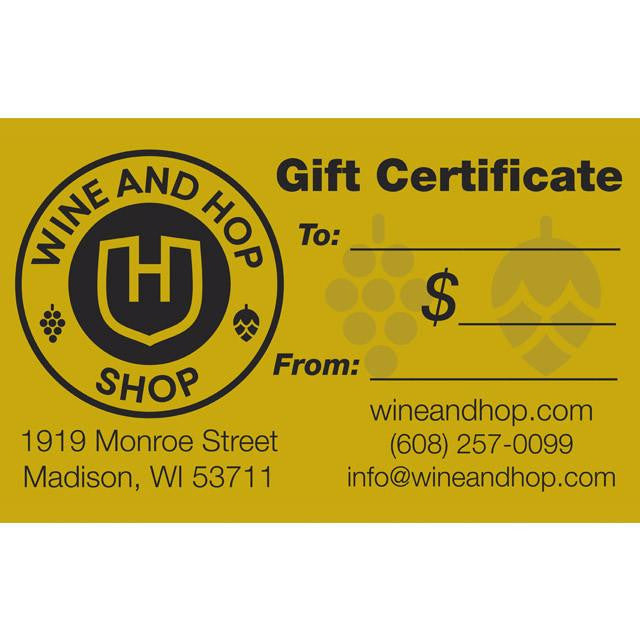 Gift Cards
$10.00
It's right there in the name, gift cards make a great gift! We will send out a physical gift certificate to you, which the recipient can use on anything in our Shop.
Select a denomination from the pick list.
If you want us to put "For" and "From" names on the gift card, simply enter that information in the "Notes" section in your shopping cart.
If you are only ordering a gift certificate and would like your order shipped to a different address than the billing address, please enter the shipping address in the Notes section of the shopping cart as well.
You can also redeem your Wine and Hop Shop gift cards online (follow the link for more information).
And if you are only ordering a gift certificate, we'll ship it out to you for free!