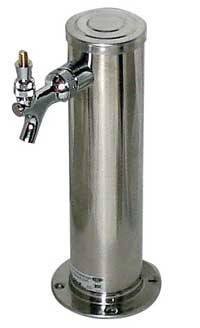 Draft Tower - Single Faucet - Chrome Plated Brass (2.5" Diameter)
$109.99
Want to dispense beer on a shiny chrome tower? If so, this 2/5" diameter chrome-plated brass single faucet draft tower may be for you! It's insulated to prevent sweating and includes a chrome faucet and mounting hardware.
This tower has a slightly smaller diameter than most draft towers.
This is a special order item, please allow an extra week or so for delivery.