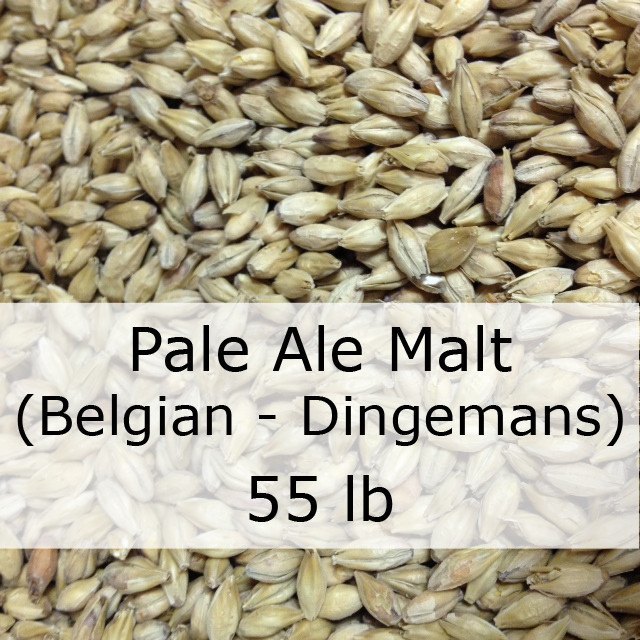 Pale Ale Malt 55 LB Sack (Belgian - Dingemans)
$99.99
Sorry we're out of Dingemans Belgian Pale Ale, please try Swaen Pale Ale from Holland as a substitute!
Belgian Pale Ale malt is a fully modified 2-row barley. Perfect for any type of ale, especially but not limited to, Belgian ales. Imparts a warm malty flavor.
3 Lovibond
This is a 55 lb back of Belgian Pale Ale malt. We also carry Belgian Pale Ale Malt in 1 oz increments.
Also, if you do a lot of all-grain brewing, check out our grain card. $80 for 50 pounds of grain, what a deal!