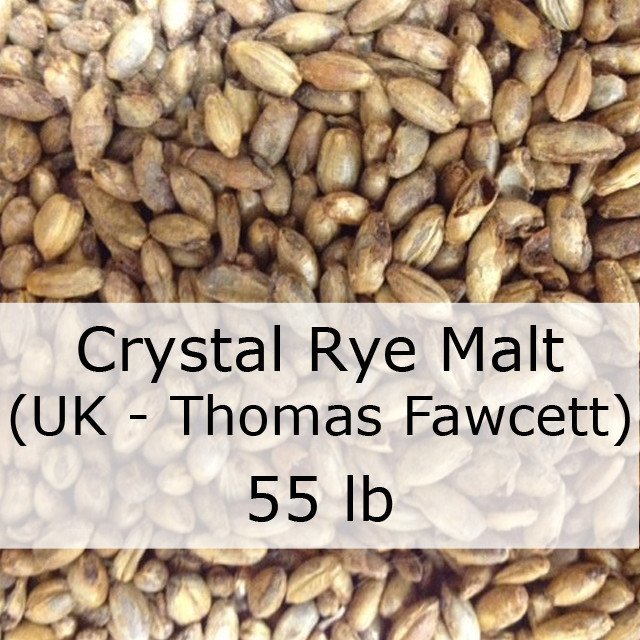 Caramel (Crystal) Rye Malt 55 LB Grain Sack (UK - Thomas Fawcett)
$99.99
The caramel/crystal rye undergoes the same malting procedure as any other crystal malt. This malt imparts unique caramel and bread flavors to beers, and is a little dryer than barley crystal malts. Works quite well in pale ales and IPAs. From Thomas Fawcett in the UK. 70-80L.
Sold here in a 55 lb grain sack, we also sell Crystal Rye malt in 1 oz increments.
Also, if you do a lot of all-grain brewing, check out our grain card. $80 for 50 pounds of grain, what a deal!