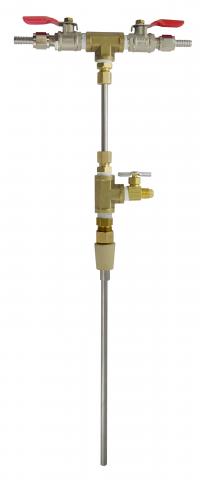 Counter Pressure Bottle Filler
$99.99
The counter pressure bottle filler allows you to bottle your carbonated beer directly from your kegs. It fills a bottle with CO2 and then when you release the pressure in the bottle, it sucks the carbonated beer in. This way your beer does not lose the carbonation or become oxidized. Easy and effective!
You'll also want to purchase the Counter Pressure Tubing Kit to make this fully functional.
For filling bottles of carbonated beer from kegs, also check out the Blichmann Beer Gun.