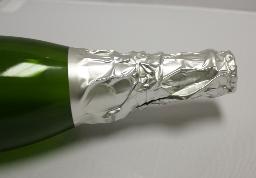 Champagne Foil, Silver, Single
$0.79
Champagne foils are the perfect finishing touch for any sparkling wine, mead, or cider.
Beautiful bottles make great gifts. And champagne foils make great gifts for your fermentation specialists as well!
Sold here in a single silver foil. We also sell these foils in packages of a dozen (12) or 50 foils.
Check out our label options. Also, bottle wax and shrink caps make great additions to any bottle.