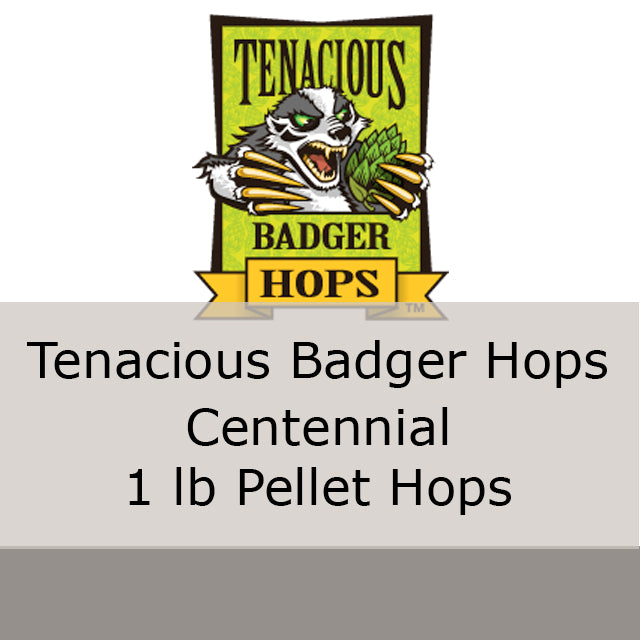 Centennial Pellet Hops 1 lb (Tenacious Badger Hops)
$22.99
Centennial hops are often referred to as "super Cascade" due to similarities in flavor and aroma but higher alpha acid content. Centennial hops have floral and citrus aromas and lots of citrus, grapefruit, and lemon flavors.
Alpha Acid ~8.3%
Grown with care in Wisconsin and Minnesota by Tenacious Badger Hops, you'll love these locally grown hops. They are high quality and very aromatic.
This is a 1pound (lb) package of Tenacious Badger Hops Centennial pellet hops.
Other Wisconsin grown hop choices
Also, check out our other "hoptions" for Centennial hops.