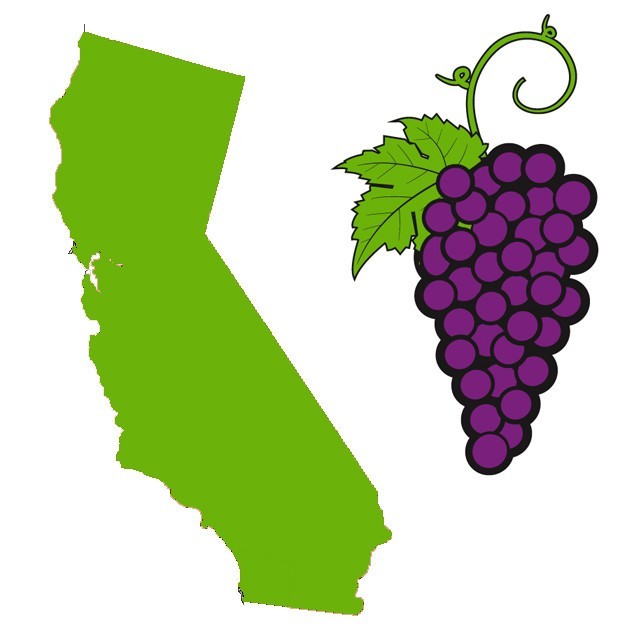 Californian White Grape Juice - 6 Gallons
$99.99
Have you ever wanted to make an authentic Pinot Noir, Merlot, or a Chardonnay? Well, now you can! For a limited time, you can pre-order Californian grape juice. The grapes have been crushed, pressed, the juice packed in buckets in 6-6.5 gallon increments, refrigerated, and then shipped to us, straight from California. If you would like to make authentic wine like the pros make, there is no better opportunity than this. 

Use the pick list to select which varietal you would like. The descriptions of each type of wine are as follows:
Albariño - A high acid, dry white wine with lots of citrus flavors. Similar to some Sauvignon Blanc vintages. -

New Variety!

Chablis - Light-bodied with citrus flavors. Noticeable minerality and acid with a slight buttery taste. -

New Variety!

Chardonnay - Chardonnay has a more subtle and muted nose with no overwhelming aromatics that jump out of the wine glass. Often meant to be drank young, Chardonnay can offer hints of pineapple and green apple. Works well with oak aging.
Chenin Blanc - A versatile grape that can produce dry, off-dry, sparkling and sweet dessert wines. Wines made from Chenin Blanc usually have floral aromas with apple and pear flavors and strong acidity.
French Colombard - Light and crisp, high in acid and low in tannins. Notes of peaches, green apples, and melon. Similar to some Sauvignon Blanc vintages. -

New Variety!

Gewurztraminer - This wine tends to be off-dry with strong aromas of lychees with some hints of roses, passion fruits, and flowers

.

Malvasia Bianca - Lightly sweet flavors of ripe mango, pear, and pineapple. Hints of flowers. -

New Variety!

Pinot Grigio - P

inot Grigio has

ripe tropical fruit notes of melon and mango and a refreshing acidity

.
Riesling - Depending on how you make it, Rieslings can be delicious as dry, semi-dry, or semi-sweet wine. Naturally higher in acid, Rieslings have a pleasant apple and citrus aroma.
Sauvignon Blanc - Sauvignon Blanc produces a

 crisp, dry, and refreshing wine with floral and tropical fruit notes. Also known for a fairly strong acidity. Also used in some dessert wines such as Sauternes

.

Viognier - Viognier has the potential to produce 

full-bodied

 wines with a lush, soft character. In contrast to Chardonnay, the Viognier varietal has more natural 

aromatics

 that include notes of peach, pears, violets, and 

minerality

.
Pre-orders are due by 4 pm on Sunday, September 17th. We will alert you when the juice will arrive, most likely around October 13th. Because there are no additives or preservatives, it's imperative that these are picked up ASAP after delivery. These are pickup items at the Wine and Hop Shop or Working Draft Beer Company only. *Working Draft Pickup's must be paid at the Shop or online ahead of pick-up time.*
These are pickup items only. Please contact us if you have any questions.