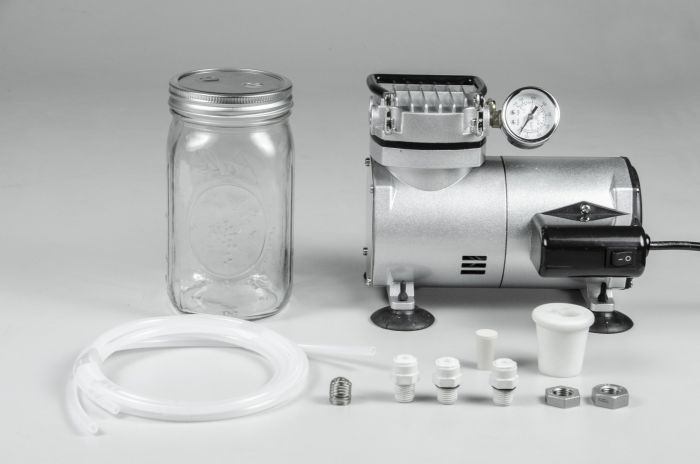 Blichmann WineEasy Vacuum Wine Degassing Kit
$242.00
The Blichmann Engineering WineEasy Vacuum Wine Degassing Kit is for use with the Blichmann WineEasy Fermentor and Blichmann WineEasy Piston Press, this kit makes pressing your wine much simpler, easier, and faster while also providing less risk of contamination and oxidation and a greater press efficiency than many traditional at-home pressing methods. This vacuum press kit can also be used to degas your wine quickly and easily.
This kit can be used with Blichmann's WineEasy Fermentors and Pistons of any size, so you will only need one vacuum press kit for your winery, no matter the size or quantity of your fermentors.  
Please note that this is a special order only item, so please allow an additional week for shipping.