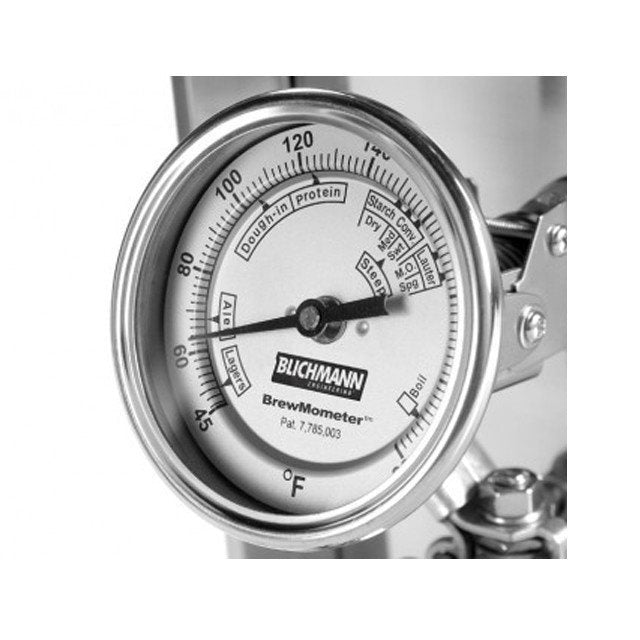 Blichmann BrewMometer Weldless
$32.99
The Blichmann BrewMometer line of brew kettle thermometers are ideal for homebrewing. These thermometers are the best weldless design available. These are available in the traditional fixed view or with an adjustable face that can be moved to any position and are great for multi-tier stands. Once you use the Blichmann BrewMometer™, you'll never go back!
Blichmann BrewMometers with 1/2" NPT connections are available here for pots with existing ports.
We also sell replacement o-rings for the BrewMometer.
This is a special order item, so please allow an extra week for delivery.