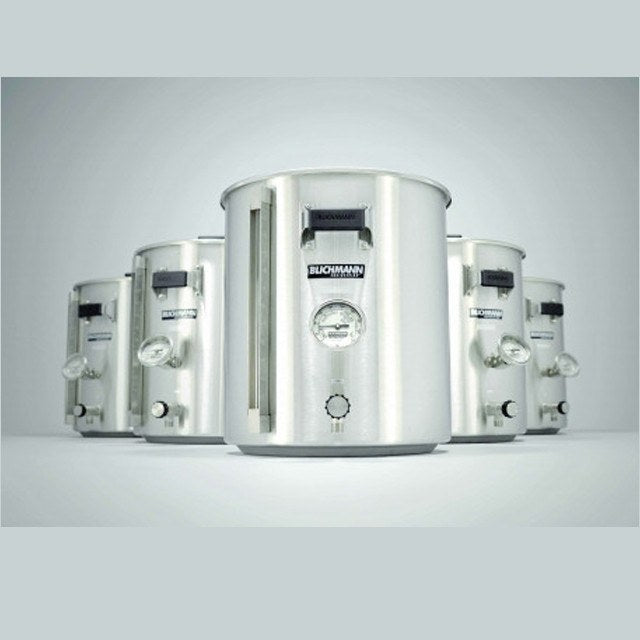 Blichmann BoilerMaker G2 Brew Kettle
$259.99 $334.98
These kettles are customizable and special order only. Please click here to contact us for current availability and pricing. Thank you!
The BoilerMaker™ G2 Brew Kettle by Blichmann Engineering™ is a no compromise premium brew pot packed with standard features like a patent pending linear flow drain valve that can be oriented in any direction and disassembles in seconds for cleaning. From the sleek easy to clean surface finish, to the cool touch custom molded grips, durable easy to read level gauge, snap-in drain tube, the informative BrewMometer™ and broad suite of accessories like our patented Button Louver™ false bottom, patented HopBlocker™ and AutoSparge™, this pot defines awesomeness. The BoilerMaker™ G2 is clearly in a class of its own.
The 7.5, 10, 15, 20 gallon kettles are made in the USA, and the 30 and 55 gallon kettles are imported, then assembled in the USA with additional USA components. All kettles carry a lifetime limited warranty.
Use the pick lists above to select which size of kettle, whether you want Fahrenheit or Celsius, or if you want a hole drilled for the AutoSparge™ or for the Low Level Float Switch.
For more information on these outstanding kettles, check out the Blichmann Engineering™ BoilerMaker™ G2 webpage.