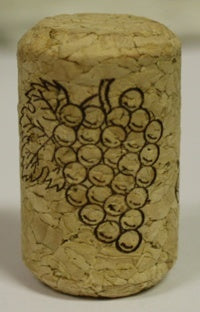 #9 First Quality Straight Wine Corks, 100 Count
$21.50
We recommend using #9 straight wine corks for standard corkable wine bottles. Soaking them in hot water for 30-60 minutes before bottling will make them more pliable. We recommend that you use a large floor corker with this type of cork.
Our 1st quality wine corks are made of high quality, agglomerated cork. These "agglo" corks are made from shavings and unused portions of cork, and mixed with food grade glue to form dense, well-made corks. They are chamfered and printed with decorative grape leaf patterns.
Dimensions are 15/16" x 1 1/2"