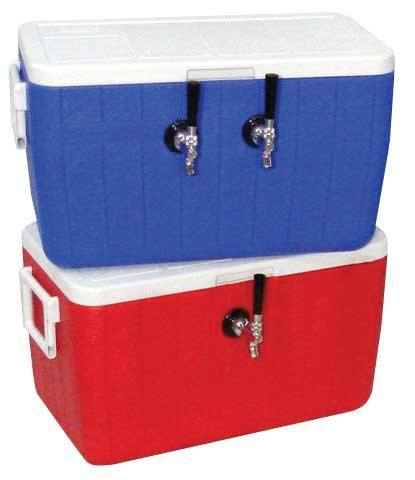 Draft Box w/ 2 Faucets, 50 ft SS Coils, Blue
$499.99
The draft box with 2 faucets is a perfect tool for serving beer at parties, cookouts, tail gates, festivals, or any other event you can think of.
This cooler has 2 50 ft. stainless steel coils that connect to two shanks and faucets, perfect for serving two different beers at once. Just fill the cooler with ice water and the beer is chilled as it travels through the stainless steel coils. How sweet is that?
This is a special order item, please allow an extra week for delivery, thanks.