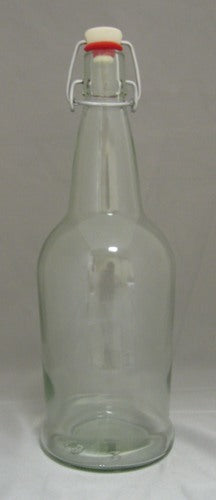 Flip Top Clear 1 Liter Single Bottle (formerly EZ Cap)
$4.99
This is a single 1 liter clear flip top (formerly called EZ-Cap) bottle with flip caps and washers. Perfect for beer, cider, mead, and kombucha.
Note: Due to the fragile nature of the bottles, while we will do our best to pack them well, we cannot guarantee bottles that are shipped.
We also sell Flip Top (EZ Cap) bottles in Amber, Cobalt Blue, and Clear (in both 16 and 32 oz bottles).