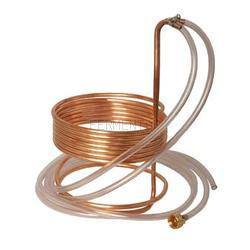 Wort Chiller Rental
$10.00
Need to cool down an extract or all-grain batch of beer but don't want to buy a wort chiller? Rent one!
Immersion chillers are easy to use. Put it into the kettle with ten minutes left in the boil and it self sanitizes. After the 10-15 minutes to cool your wort, just wash down with hot water, and return it to us the next day.
At only $10 per day, renting our immersion wort chiller is a steal. 
Contact us to reserve this or for availability.