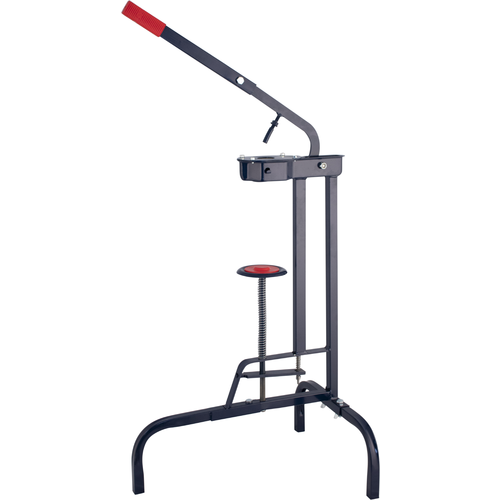 Champagne Floor Corker
$239.99
Ferarri Italian champagne corker with four metal jaws and easy performance. Ships boxed and requires minor assembly. Made by Ferrari in Italy. Adjustable nut on plunger allows you to change the height of the cork in the bottle. 
Max Cork Diameter: 30.5 mm
Minimum Bottle Height: 23 cm
Maximum Bottle Height: 39 cm
Please Note: This corker is not suitable for use with standard wine corks, it is intended for use with mushroom champagne corks only.