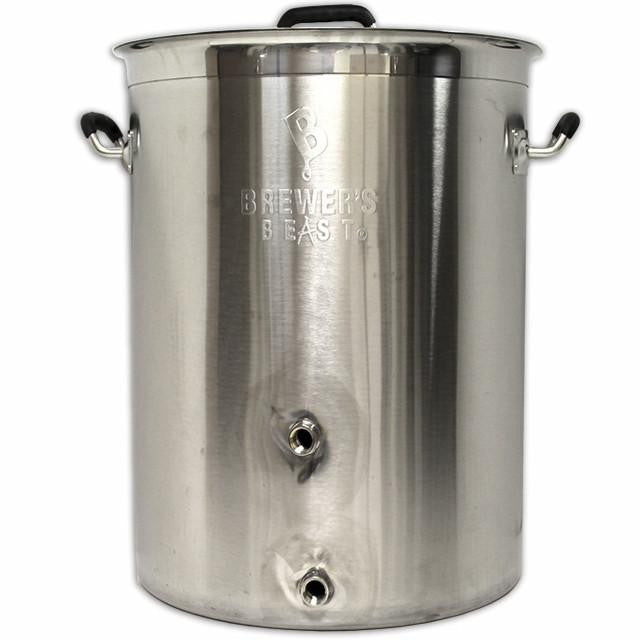 8 Gallon Stainless Steel Kettle w/ 2 Ports (Brewer's Best)
$79.99
Looking for a useful, high-quality, economical kettle to start all-grain brewing in? You won't find a better deal than this 8 gallon stainless steel kettle with 2 ports! This Brewer's Beast kettle has the following great features:
Included lid with easy grip handle
Bottom port is 1.5" off the bottom of the kettle (reduces trub in fermenter)
Top port is 6" from the bottom of the kettle (perfect for a thermometer)
You can also add this form-fitted false bottom to make this kettle a grade-a mash tun!