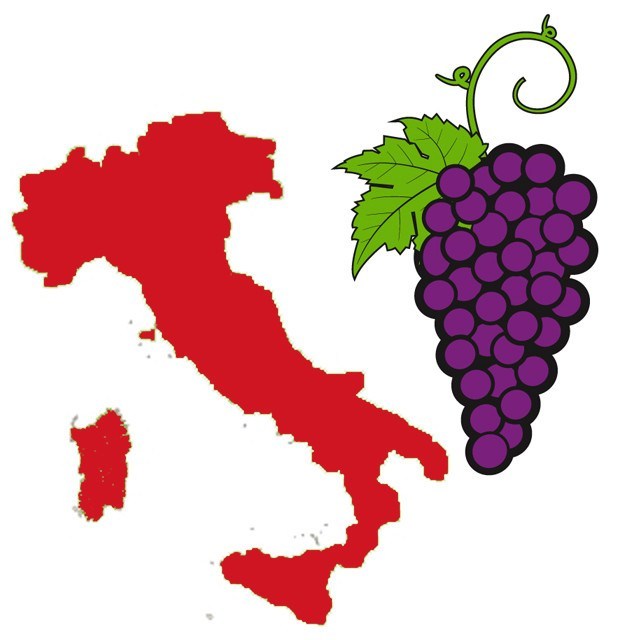 Italian Red Grape Juice - 6 Gallons
$109.99
We still have Lambrusco available. Claim yours today!
Have you ever wanted to make an authentic Pinot Noir, Merlot, or a Chardonnay? Well, now you can! For a limited time, you can pre-order Italian grape juice. The grapes have been crushed, pressed, the juice packed in buckets in 6-6.5 gallon increments, refrigerated, and then shipped to us, straight from Italy. If you would like to make authentic wine like the pros make, there is no better opportunity than this. 

Use the pick list to select which varietal you would like. The descriptions of each type of wine are as follows:
Amarone - A a very ripe, raisiny, full-bodied wine with very little acid. Sometimes has a higher alcohol content.
Barolo - Rich, full-bodied, and tannic, Barolo is a wine that ages well. Fruity with notes of tar and roses. Works well with medium-to-high oak levels

.

Brunello - Flavors of preserved sour cherry, dried oregano, aged balsamic, red pepper flake, brick, and, with age, fig, sweet tobacco, espresso, and leather.
Chianti - Contains a high percentage of Sangiovese grapes grown in Chianti. Contains floral aromas with notes of tobacco, cherry, plum, raspberry, and leather. Medium acid and tannin levels.
Dolcetto - Wines made from Dolcetto grapes tend to be medium-to-full bodied, tart, and loaded with black fruit flavors, such as blackberries and plums. Hints of cocoa and black pepper round out the flavor. -

New variety!

Lambrusco - A very old native Italian varietal, this wine is light to medium body with floral, cherry, blackberry, violet, and rhubarb qualities. Easy drinking, great for dry or off-dry wines, makes a very nice sparkling wine.
Montepulciano - A low acid wine with soft tannins. Ruby-red in color. Flavors and aromas of plums.
Nebbiolo - Wines made from Nebbiolo grapes tend to be medium-heavy in body with a luminous dark cherry color. Burly, assertive, intense and complex with robust dryness in the finish. This makes a Chianti-style wine.
Nero D'Avola - A full-bodied, bold wine with flavors of black cherries and prunes. Moderate levels of acid. Can have high levels of tannin. In the same vein as a Cabernet Sauvignon. 

- 

New variety!

Sangiovese - Young Sangiovese has fresh fruity flavors of strawberry and a little spiciness, but it readily takes on oaky, even tarry, flavors when aged in barrels. While not as aromatic as other red wine varieties such as Pinot noir, Cabernet Sauvignon and Syrah, Sangiovese often has a flavor profile of sour red cherries with earthy aromas and tea leaf notes. Wines made from Sangiovese usually have medium-plus tannins and high acidity.
Valpolicella - From the Veneto. Bright, fruity, and tangy, Valpolicella has aromas of blueberries, bananas, and sour cherries. Refreshing and medium-bodied.
Pre-orders are due by 4 pm on Sunday, September 17th. We will alert you when the juice will arrive, most likely in mid-October. Because there are no additives or preservatives, it's imperative that these are picked up ASAP after delivery. These are pickup items at the Wine and Hop Shop or Working Draft Beer Company only. *Working Draft pickup orders must be pre-paid at the Wine and Hop Shop or online prior to pickup day.*
Please contact us if you have any questions.